Ten seconds show on the clock as LeBron James fires a three-pointer from the top of the key. This is a moment, a situation he has been in countless times throughout his stupendous, 20-year NBA career. The ball in his hands. The game in the balance.
James's Los Angeles Lakers trail the Dallas Mavericks 119-115 in 2OT. It has been a long night, twice extended by clutch threes from Mavs phenom Luka Doncic that sent the contest to its first and second additional periods. Doncic's play this season has been nothing short of legendary, his jaw-dropping performances alongside an unideal supporting cast conjuring images of a younger James.
James lets go of the ball, but the ending we have seen to so many episodes is not in store for this evening. His shot thuds off the back rim, sending Dallas into exhausted adulation.
As James embraces Doncic at center court, he puts his arm around the young star and smiles widely. At age 38, he has accomplished more than he could have ever dared to dream. He is an MVP, a champion. He is less than 400 points away from passing Kareem Abdul-Jabbar for the most points in NBA history. "I don't know how I'm going to feel, I guess, until that moment," James said.
Meanwhile, the Lakers sit at a subpar 19-23, in serious danger of missing the postseason for a second straight year. As great as James continues to be, gone are the days in which pundits debated whether he was capable of dragging even the league's worst rosters to the playoffs. He needs help, help that the Lakers are incapable– or unwilling– to give him.
James is perhaps the only player in NBA history, save for Michael Jordan, to be bigger than the team he represents. As the Lakers continue to muddle in the Western conference's no-man's-land, the thought that jumps to the mind of fans everywhere is not concern for the fate of one of the league's most storied franchises– it is the idea that they are wasting the final, precious years of one of the greatest players the game has ever known. James is continuing to fulfill his end of the bargain. The pressure now falls on the Lakers to fulfill theirs.
Outside of James and injury-plagued forward Anthony Davis, the Lakers' roster is not one composed of enough talent to seriously contend for anything. And yet, with an aging legend at the top of their lineup, LA is left with no choice but to maximize the opportunity in front of them– without using up the supplies they will use to rebuild once James has laced his last Nikes. An impossible task. They must either go all-in, or fold, and they are paralyzed as they scan their hand for a way to do neither. And in this way, wielding a player of James's caliber is both a blessing and a curse.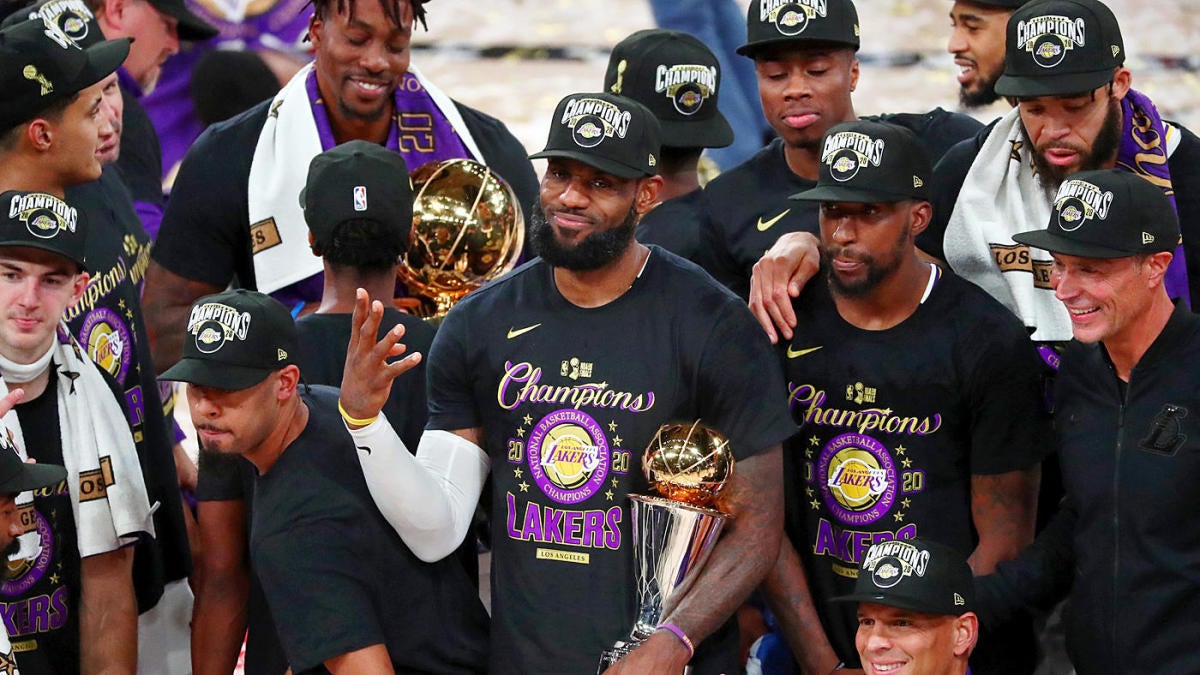 When the Lakers won the championship in 2020, it was thanks to a unique mix of star power and depth. Though James and Davis were undoubtedly the most influential actors, the Lakers had solid contributors up and down the roster, and an equitable blend of shooting and defense that made them a nightmare to match up with.
Fast forward two years and every member of that title team apart from James and Davis is gone. So too is the additional punch the roster packed outside of their stars– LA is currently 17th in defensive rating and 26th in three-point shooting. Last year's trade for guard Russell Westbrook shipped off several of the ring-bearing Lakers, namely Kentavious Caldwell-Pope and Kyle Kuzma, and others, like Alex Caruso and Markieff Morris, were allowed to walk in Free Agency, with the front office confident they would be able to replace their contributions. To this point, they have been incorrect.
After two disappointing finishes in 2021 and 2022, this offseason seemed like an inflection point. Westbrook was a disaster in his first season, and numerous reports emerged foreshadowing a deal that would send him elsewhere. The most prolific rumor was a deal with the Indiana Pacers in which the Lakers would secure center Myles Turner and sharpshooting guard Buddy Hield, with a third team potentially in the mix to absorb Westbrook's salary. To many, this seemed like the infusion of talent that the Lakers needed if they wanted to avoid squandering James's last years. But the Lakers were reportedly unwilling to part with both their 2027 and 2029 first-round picks, a decision that demonstrates their competing philosophies.
James's presence on the roster does wonders for the team's championship ceiling, but it also puts a squeeze on the front office. Without their 38-year-old superstar, LA would almost certainly be in rebuilding mode given the state of their roster, but with him, their only option is to maximize their title potential while he is still playing at a high level. Some teams, like the San Antonio Spurs and the Golden State Warriors, have been able to simultaneously craft winning teams and set pieces in place for the future. But LA's recent offseason mistakes, as well as James's unfathomable ethos, have put them in a compromised position– one in which they will likely be forced to choose between wasting the present or destroying the future.
As this season's trade deadline approaches, LA is reportedly in search of a deal that will make them "a better team over the next three years," a timeframe that likely represents the last of James's superstardom. Whether that deal presents itself now or during the offseason remains to be seen. But the Lakers understand the decision that lies before them, and whether or not they take the right path could have seismic implications not just on how James's Lakers tenure is remembered, but the state of the franchise for the foreseeable future.
"[The losing] is not sitting well with me," James said. "I don't like having accomplishments, and it don't feel right, when it comes in a losing effort. I've been trained, and born, to win."
There are many teams in the NBA, far less historically fortunate than the Lakers, who would give everything to have a "problem," like James. But it is a much easier position in theory than in practice. There is an obligation, a sacred responsibility that comes with holding the final years of such a historic career in your grasp. And though James, along with his transcendent talent and status, has given the Lakers many more chips to play with, he has also forced their hand.